Hotel Terms & Conditions
1. Cancellation
Cancellations need to be done by email and confirmed by us. Cancellations done through the telephone won't be accepted. Cancellations done 30 days before arrival will be penalised with a 15% of total amount. Cancellations done 15 days before arrival will be penalised with a 30% of total amount. Cancellations done less than 10 days before arrival will be penalised by a 100% of the total amount.
2. Non-shows
"No shows" i.e. not arriving at the hotel will be penalised by a 100% of the total amount.
3. Guest Data
At least 2 weeks before the arrival, it is necessary to send us back a list with guests details we have emailed you previously. We will need to know about first name, last names, date of birth, nationality etc. to comply with local tourist formalities.
4. Additional Deposits
Bondo Travellers Hotel reserve the right to charge an extra deposit for group bookings whenever it seems appropriate to the company.
5. General Rules
Bondo Travellers Hotel is the best specialist to cater for your group needs. We have large common rooms to gather for your group, the hotel is located within Bondo town to make walking to literally everywhere possible and will be happy to meet your needs all the time. All our hotels rooms come with free bed linen, blankets and security lockers.
-Check-in begins at 10:30am and you may check in anytime during the day and night.
-Breakfast is from 6:30am to 11:00am. Should you need other breakfast times, please inquire at hotel reception Same for lunches and dinners.
-Check-out time is at 11.30 am, late check-outs will result in loss of key deposit.
-All guests will behave with respect towards other clients and hotel staff and will be responsible of their own acts during the stay on our premises.
-Lost property will be kept 30 days after the day of finding. If not requested by then, the item will be disposed off.
-If the guests don't wish to share a room with anyone, they will have to pay the unoccupied beds in that room or book a private room.
BONDO TRAVELLERS HOTEL reserve the right to refuse admission or to end a stay at our own discretion
Ask a question
Our receptionist is happy to help you with any enquiry you may have. Reservations can be made up to 12 months in advance.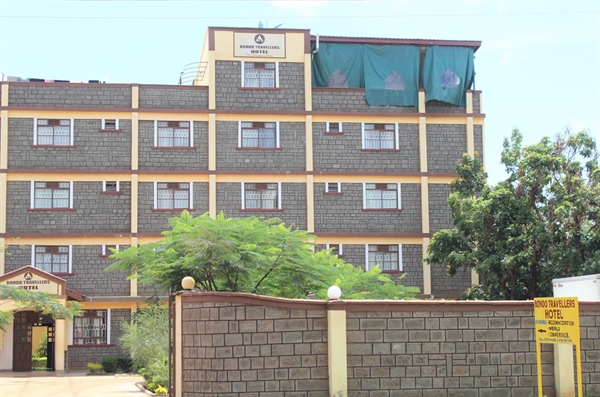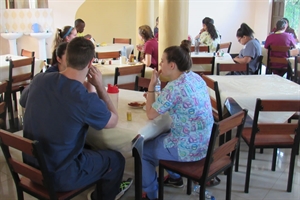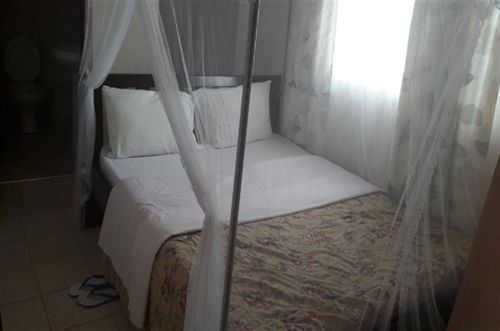 Are you interested? Call us on +254 740751127 or +254 788788754